Creative services outfit Virtuos has been on a global growth spree in the last year.

It opened 2022 with the acquisition of Ukrainian art studio Volmi Games, followed by production firm Glass Egg in May. In August, it opened a new office space in Malaysia, with aims to provide professional opportunities to developers in the region.

To facilitate further growth, the firm just opened up a new co-development studio, Calypte, in the Bay Area. Jake DiGennaro, chief revenue officer at Virtuos tells GamesIndustry.biz that the firm wanted to establish a presence in San Francisco to better collaborate with its North American partners.

"We want to provide them the full suite of capabilities required to produce bigger games in shorter iterations, given the rising consumer demand for high-quality content," DiGennaro explains. "At the same time, we open up opportunities for talent in the Bay Area to work on diverse AAA games."

Virtuos has had its sights set on North America for a while; the company founded Virtuos Montreal in 2019 to boost its Canadian presence and acquired Californian outfit CounterPunch Studios in 2020. DiGennaro says that following these moves, launching a co-development studio felt "kind of inevitable."

Kirsten Kennedy, studio director at Calypte, says the proximity to the area facilitates "communication and collaboration" with the studio's partners, specifically those working on Asian and European time zones, to align on projects better. Virtuos' partners include Take-Two Interactive, Microsoft, and Activision Blizzard, though the pair did not mention which studios Calypte is working with specifically.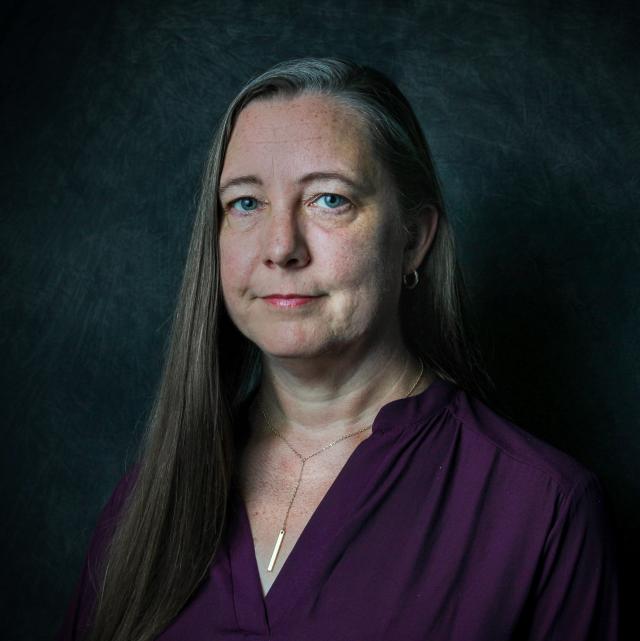 Kennedy also adds that it's not just the proximity to collaborators that it considered, the area is also home to the likes of Microsoft, Apple and Google, which is positive.

"Being near to the source of so much rapid advancement in technology helps us remain aligned with what's coming next, and game development shares many of the same types of expertise with these tech companies," Kennedy says.

The pair describes the Bay Area as a "major development hub" with one of the biggest clusters of video game companies, and highlights that it is home to a large pool of specialised and experienced talent.

"In recent times, large game development studios have broken ground in the region, which highlighted the opportunity in bringing Virtuos' expertise in distributed game development there," DiGennaro says. "We hope to provide alternative and accelerated paths for both aspiring and experienced game developers with the launch of Calypte, as well as create an inclusive environment that fosters and embraces creative endeavours."

Calypte has two core goals at the forefront of its development: it wants to invest in staff and support career progression, and it wants to support projects at all stages of their life cycles.
"The growing consumer demand for high-quality content has driven increased competition for talent, as skills are easily transferable across industries"Kirsten Kennedy

"While talent shortage is not a new phenomenon, the growing consumer demand for high-quality content has driven increased competition for talent, as skills are easily transferable across industries," Kennedy says.

"Firstly, we envision Calypte as a home to enthusiastic developers to help make high-quality games," Kennedy explains. "Secondly, we are focusing on multi-discipline co-development projects where we can integrate closely with our partners from early development through ship."

While Virtuos has established an office, it's not looking to shrug off the new way of working that the pandemic has created. DiGennaro explains that Calypte is set up as a "modern development studio" designed to take into account "flexible and hybrid approaches to working."

"In the past two years, the change brought by the pandemic shift has pushed many companies to adapt their approach to doing business virtually," he says. He also says that Calypte is looking to host other employees from Virtuos' studios across the firm's global network, and adds that "offering a flexible approach to work is crucial for this to happen."

Hybrid working isn't the only trend that Calypte is monitoring. DiGennaro highlights the rise of subscription-based games services like Xbox Game Pass and more recently, PlayStation's Plus Premium.

"The adoption and growth of game subscription services mean that we, as an industry, not only have to rethink the way we greenlight and scope projects but also re-evaluate how players are discovering and engaging with our products," he says. "What excites me the most personally is the option to 'try' games both new and old, having reduced some of the friction that previously may have prevented players from exploring outside their traditional comfort zones."

DiGennaro also discusses the rise in transmedia, and the ability to bring an IP and its characters to life across multiple, relevant platforms and mediums.

"We have already seen successful cases of games originating from books and TV/film, and vice versa," he says. "I believe that we will continue to see IP owners explore increasingly diverse formats in an effort to capture and bolster the fandom of various tentpole franchises."

One trend he is less keen on, however, is the buzz of the blockchain. When asked about the metaverse and NFT elements, DiGennaro said that Virtuos is focused on the "gaming aspects of the metaverse and supporting the development of virtual worlds."

But he adds: "Our priorities lie in quality gameplay and ensuring that projects do not adversely impact the environment."